As lockdowns went into effect in the spring of 2020 to slow the spread of the coronavirus, reports emerged of a global gardening boom, with plants, flowers, vegetables and herbs sprouting in backyards and on balconies around the world.
The data backs up the narrative: An analysis of Google Trends and infection statistics found that during the first few months of the COVID-19 pandemic, country-by-country interest in gardening, from Italy to India, tended to peak just as infections peaked.
Why did so many people find themselves being pulled toward the earth in a time of crisis? And what sort of effect did gardening have on them?
In a new study conducted with a team of environmental and public health scholars, we highlight the extent to which gardening became a coping mechanism during the early days of the pandemic.
Even as restrictions related to COVID-19 have eased, we see some real lessons for the way gardening can continue to play a role in people's lives.
Dirt, sweat, tranquility
To conduct our study, we used an online questionnaire to survey more than 3,700 respondents who primarily lived in the U.S., Germany and Australia. The group included experienced gardeners and those who were new to the pursuit.
More than half of those we surveyed said they felt isolated, anxious and depressed during the early days of the pandemic. Yet more than 75% also found immense value in gardening during that same period. Whether done in cities or out in the country, gardening was almost universally described as a way to either relax, socialize, connect with nature or stay active.
More than half of the respondents reported a significant increase in the amount of time they were able to spend gardening. Other respondents found some value in growing their own food, but few felt financially compelled to do so.
Instead, most respondents saw gardening as a way to connect with their community and get some exercise.
People with more personal difficulties due to COVID-19, like the inability to work or struggling with child care, were more likely to spend more time gardening in their spare time than they had in the past.
The garden as a refuge
In our analysis of written responses to the survey, most gardeners seemed to either experience a heightened sense of joy and reassurance or feel more attuned to the natural world. This seemed to have positive therapeutic and psychological benefits, regardless of age or location.
To many people, gardening became a sort of safe space – a haven from daily worries. One German gardener started seeing their garden as a sanctuary where even "birds felt louder."
"Gardening has been my salvation," a respondent from the U.S. noted. "I'm very grateful I can surround myself with beauty as a buffer to the depressing news COVID brings each day."
Another German gardener wrote that their garden became their "little safe universe in a very uncertain and somewhat dangerous time. … We have learned to appreciate the so far very high value of 'own land, own refuge' even more."
A green prescription
As life returns to normal, work ramps up and obligations mount, I wonder how many pandemic gardens are already being neglected.
Will a hobby born out of unique circumstances recede into the background?
I hope not. Gardening shouldn't be something that's only taken up in times of crises. If anything, the pandemic showed how gardens serve a public health need — that they're not only places of beauty or sources of food, but also conduits for healing.
In fact, several countries like New Zealand, Canada and some in Europe now allow "green prescriptions" to be issued as alternatives to medication. These are directives from doctors to spend a certain amount of time outdoors each day or month — an acknowledgment of the very real health benefits, from lowered stress to better sleep and improved memory, that venturing into nature can offer.
I also think of the people who never had a chance to garden in the first place during the pandemic. Not everyone has a backyard or can afford gardening tools. Improving access to home gardens, urban green spaces and community gardens could be an important way to boost well-being and health.
Making seeding, planting, pruning and harvesting part of your daily routine seems to open up more opportunities, too.
"I never previously had the time to commit to a garden," one first-time gardener told us, "but [I've] found such satisfaction and happiness in watching things grow. It has been a catalyst for making other positive changes in my life."
[Over 150,000 readers rely on The Conversation's newsletters to understand the world. Sign up today.]
Alessandro Ossola receives funding from the USDA and CDFA.
CSIRO principal research scientist Brenda Lin, Swinburne University of Technology Health Promotion Lecturer Jonathan Kingsley, UCCE Santa Clara County Urban Agriculture and Food Systems Advisor Lucy Diekmann, Technical University of Munich Urban Productive Ecosystems Professor Monika Egerer, University of Tasmania Rural Health Geographer Pauline Marsh, and University of California, Davis Urban and Regional Planning graduate student Summer Cortez contributed to this research.

This article is republished from The Conversation under a Creative Commons license. Read the original article.
Holey leaves and vines! Houseplant trends for 2022
New crop of houseplants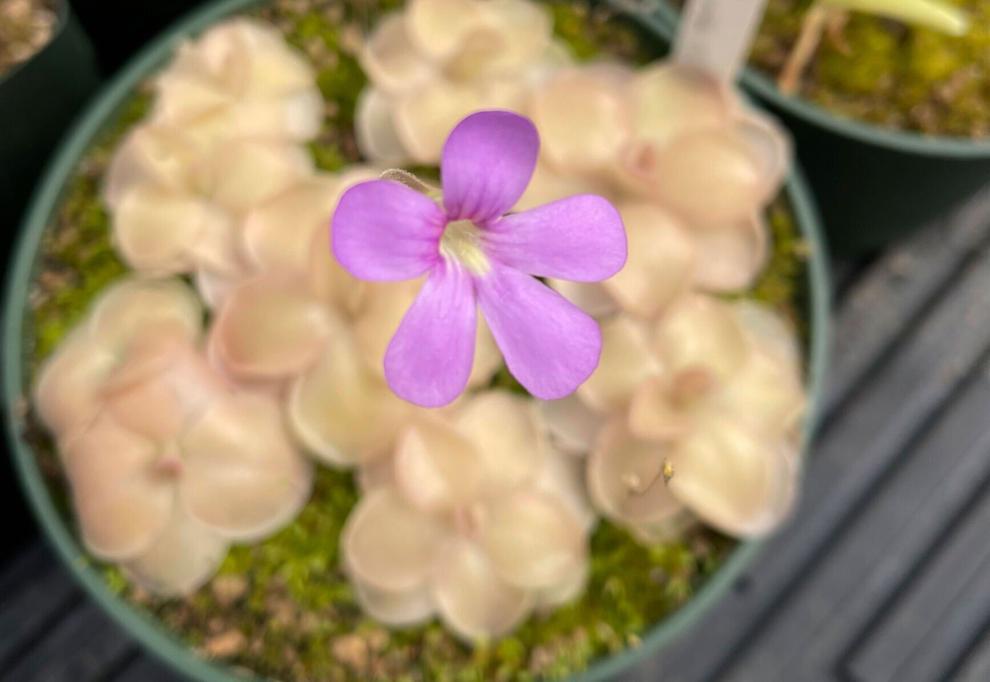 After the houseplant heyday of the 1970s, the penchant for potted green companions faded with all but the most dedicated plant parents. But over the past decade, as many young adults began filling their homes — and social media feeds — with indoor plants, a cross-generational audience started to take notice.
Then the pandemic hit, and the homebound turned to houseplants for a sense of comfort and a connection to nature. Two years in, the desire to green up our living spaces with "houseplant jungles" is still going strong.
But for everything, there is a season: Cactuses, the darlings of the past decade, are waning in popularity as bolder statement plants that impart a sense of hominess and warmth take their place.
As we begin a new year, a new crop of houseplant trends awaits. Here are the styles and plants you can expect to see more of in 2022.
Fenestrated plants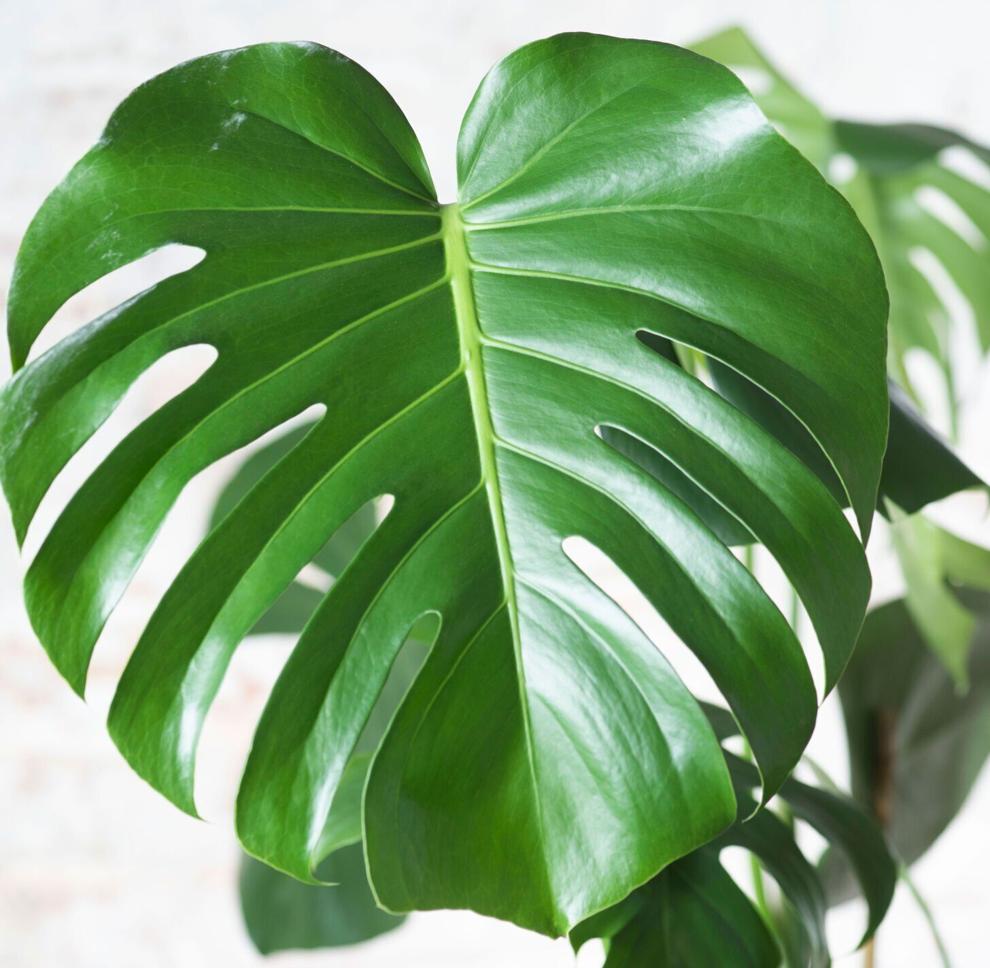 Steadily growing in popularity over the past few years, split-leaf philodendron (Monstera deliciosa) and Swiss cheese plant (Monstera adansonii) are showing no sign of retreat.
"Looks are what make them popular," said Puneet Sabharwal, CEO and co-founder of the Horti houseplant subscription service. Their leaves are uniquely fenestrated, which in the plant world describes foliage that is split or contains holes.
"Things also become popular when they're hard to acquire," Sabharwal said. In the past, "Monsteras were never available in tiny sizes — only with big, giant leaves — and they were expensive. So initially it was hobby gardeners taking clippings and sharing them with each other, then posting photos on Instagram."
The hashtag #MonsteraMonday helped fuel the frenzy, he said.
The plants are more accessible today, so the trend we're seeing is a combination of their good looks, social media popularity and ease of care, Sabharwal said. "They're hard to kill, and you only need one to add the feel of a jungle to your house."
Vines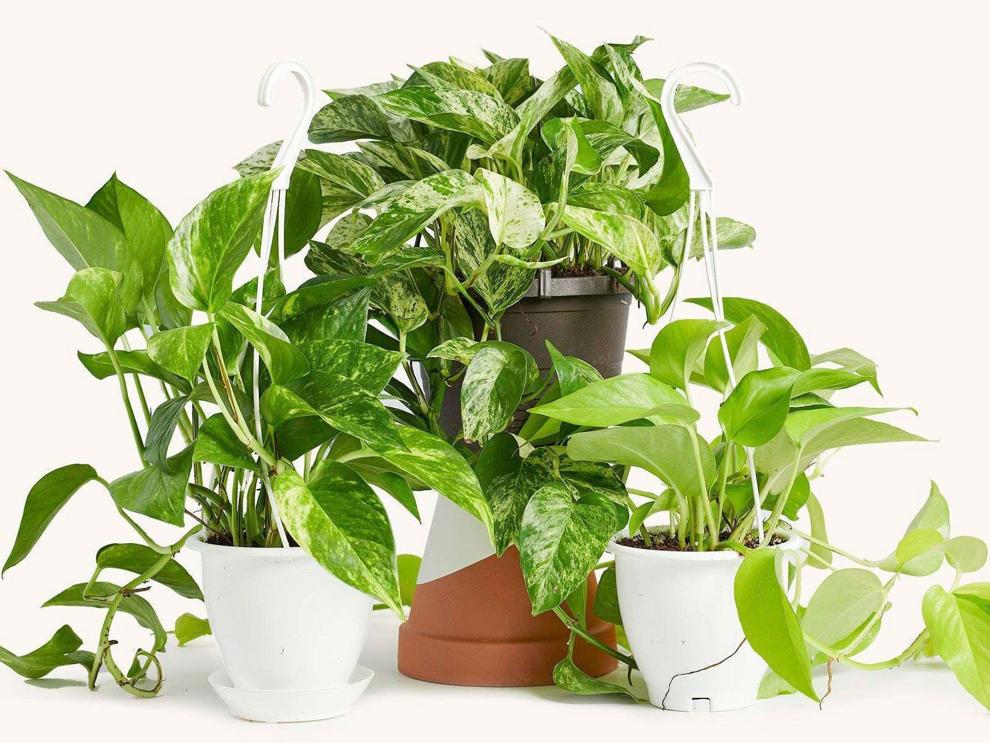 Climbing plants also are having a moment as social media feeds fill with images of vines spilling from containers and snaking their way up stair railings and bookcases. Philodendrons, especially the velvet-leaved "micans" and variegated "pink princess" varieties, are desirable, as are large hoya and pothos plants. All are relatively low-maintenance.
"The beauty of vining plants is that you can easily take a clipping and make another," Sabharwal said. "And they don't take up a lot of floor space" because they grow vertically.
He attributes their surge in popularity to the wholesale-retail cycle: In 2020, lockdowns and business restrictions created a shortage of plants, so demand grew. Commercial growers responded to that demand by producing more. But, Sabharwal said, small pothos and philodendrons flooded the market and just sat on nursery shelves, growing bigger as the year progressed. Now there's a large supply of plants with long vines, which are in greater demand.
Killer plants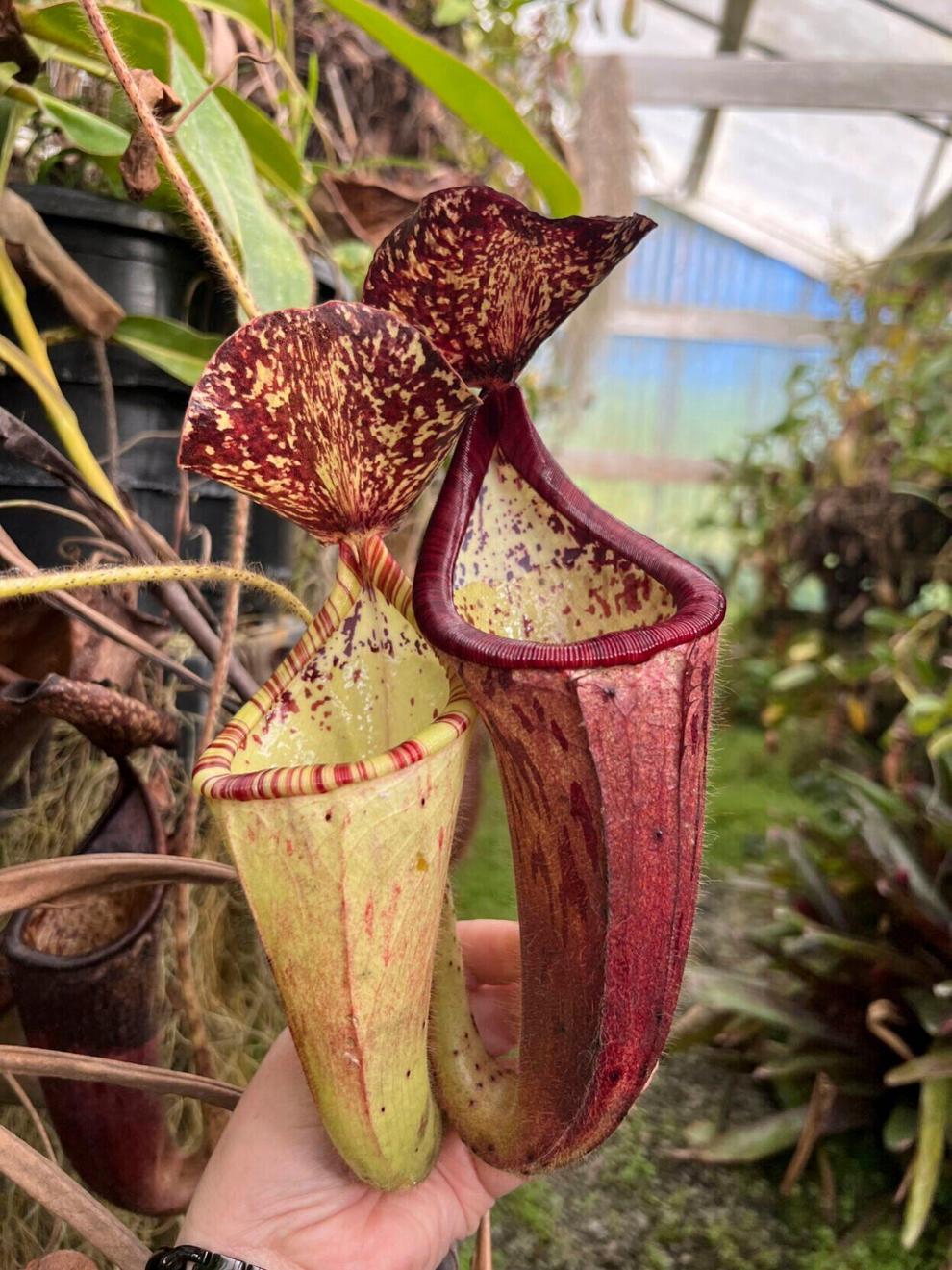 Carnivorous plants can be tricky to grow, but who doesn't love a good conversation piece?
"We've seen what we call a slow-motion explosion," said Damon Collingsworth, co-owner of Sonoma County-based California Carnivores, the largest carnivorous plant nursery in the U.S. "When we opened in 1989, no one was interested because (the plants) were kind of weird, but weird is desirable now."
But the allure isn't limited to social media. Last summer's BBC Gardeners World Live, an annual multi-day event held in Birmingham, England, showcased a carnivorous plants display for the first time in its 30-year history.
Stateside, Collingsworth said his nursery's biggest sellers are Cape sundews (Drosera capensis) and butterworts (Pinguicula spp). Both are among the easiest carnivorous plants to grow indoors on a sunny windowsill. Tropical pitcher plants (Nepenthes spp) also are on-trend, but their care requires a balancing act that Collingsworth calls "water finesse." Their soil should be kept moist but never soggy, and it should be allowed to dry only slightly between waterings.
All three are swamp plants, so they require mineral-free distilled or rain water and very little fertilizer because their nutrient intake comes from the insects they catch. In the absence of an abundance of gnats, fruit flies or other household pests, Collingsworth recommends adding one pellet of slow-release fertilizer to each pitcher plant's "mouth," or spraying the leaves of other plants with liquid fertilizer once a month.
"They're so different from everything else and also really charismatic and beautiful," he said.
Minimalism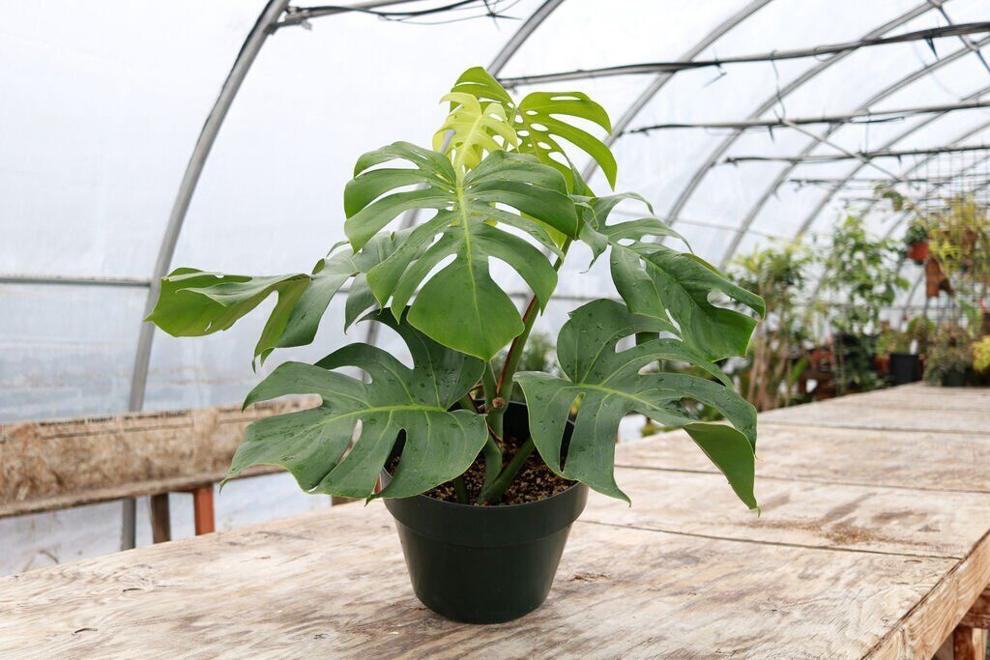 "Japandi" style, a marriage of Japanese minimalism and Scandinavian functionality, is new to the home décor scene, and houseplants play an essential role in creating the aesthetic.
The intentional placement of just a few statement plants in a room instantly imparts a sense of cozy elegance. Monsteras and the round-leaved Chinese money plants (Pilea peperomioides) provide the desired welcoming vibe without clutter.
Extravagance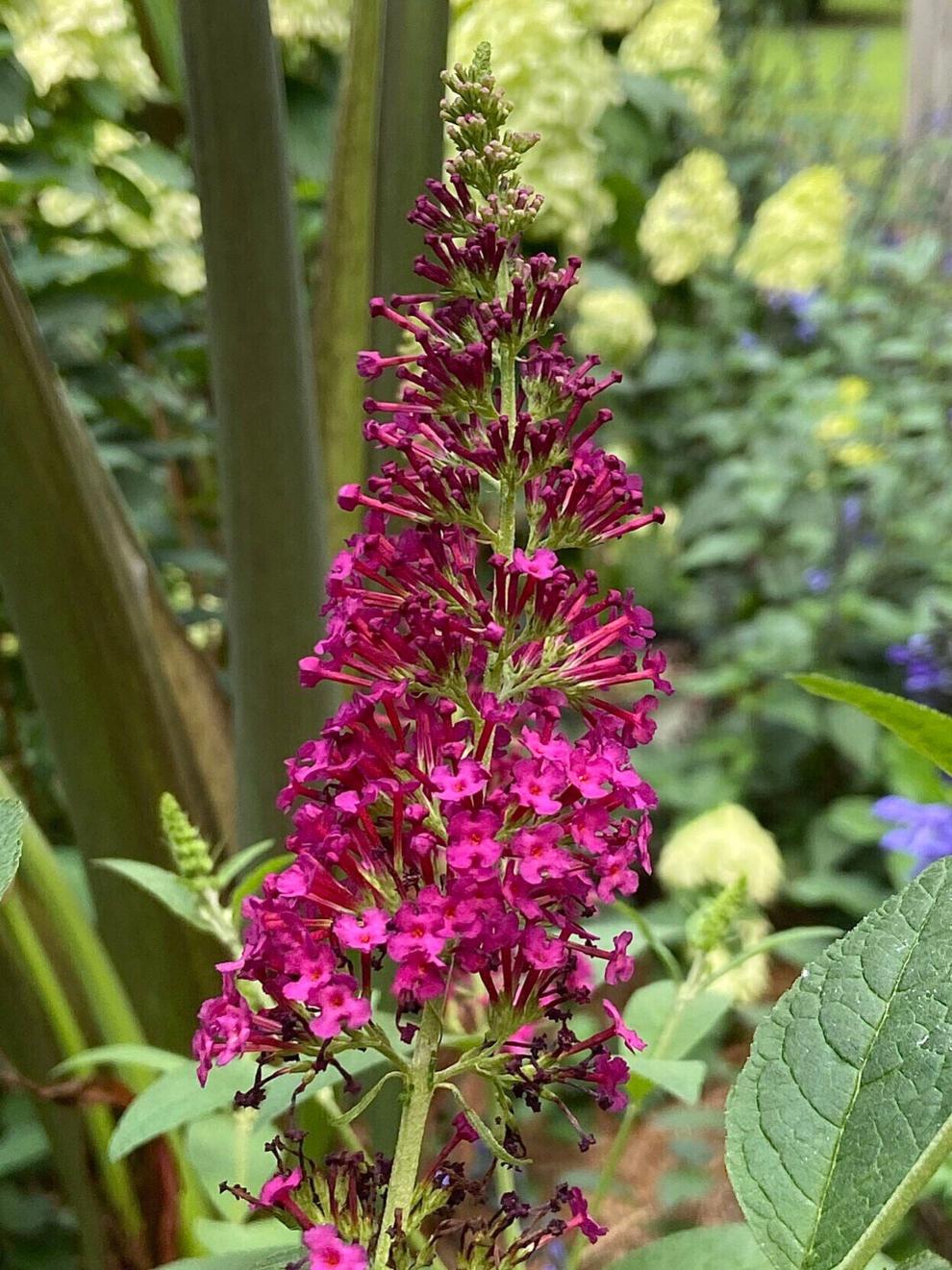 Houseplant lovers bored by understated style are grouping large-leafed species for dramatic effect. Mature Monstera deliciosas, for instance, command attention with leaves that grow to 18 inches long, and the variegated foliage of golden and Hawaiian pothos varieties can reach 8 inches. The bold, arrow-shaped leaves of Alocasia, another rising star, often extend to 10 inches. Mix and match shapes and sizes for the biggest impact.
Before the pandemic, Collingsworth said, "we lived in a mass-produced, throw-away world. Now people are realizing nature is getting more and more scarce and special, and they're appreciating that" by bringing more plants into their homes.
Jessica Damiano is an award-winning gardening writer, master gardener and educator. She writes The Weekly Dirt newsletter and creates an annual wall calendar of daily gardening tips. Send her a note at jessica@jessicadamiano.com and find her at jessicadamiano.com and on Instagram @JesDamiano.