Debbie Roland and Emmy Ulmschneider, Master Gardeners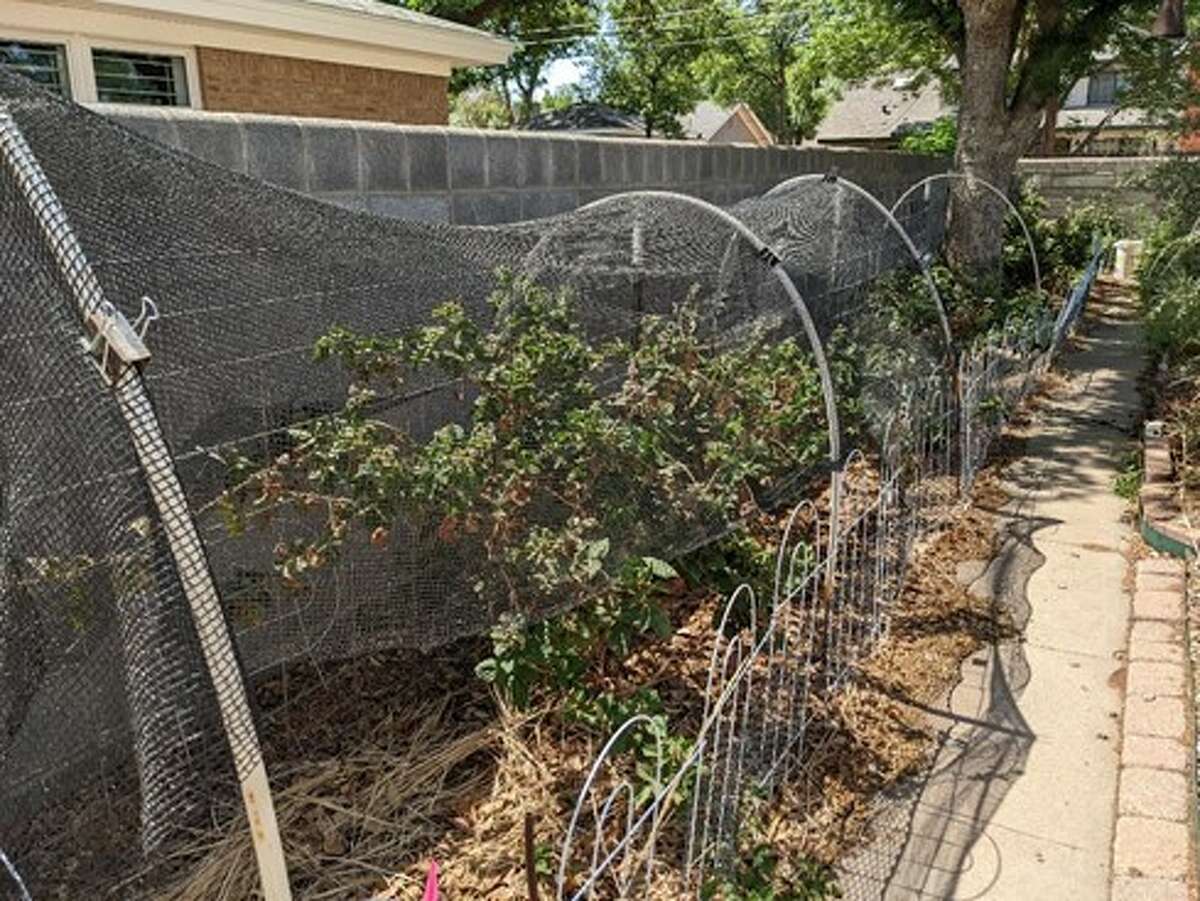 Well, it looks like it will be a "scorcher of a summer." Most gardeners have said that some of their vegetables are just beginning to break ground. Here are some tips to help them, and you, survive.
 Increase how often you water. Once we reach 100 degrees vegetables, containers and annuals will need to be watered every day.
 Watering in the morning will help with evaporation. Water deeply since you want the roots to dive deep looking for water. Don't let the water get on your plants.
Look into purchasing a shade cloth. You can drape it over t-posts driven into the ground and secured by zip ties. You can also make a temporary shelter with two parallel u-shaped pieces of PVC pipe. For small spans, you can anchor the ends by pushing them into the ground. For larger ones, hammer a piece of rebar to put the end of the PVC pipe over. Drape a shade cloth over the pipe and secure with binder clips.
Add more mulch to cool the soil – with the added benefit of reducing the weeds.
If you have containers that can be moved, take them into the shade.
Don't give up. Just because they wilt a bit doesn't mean they are dead. Keep giving them water and they will most likely get better.
When you plant, consider using a companion plant to create shade.