Average winter temperatures in Caledonia, Michigan, hover around freezing, and you're lucky if you see the sun. But at Revolution Farms, winter is peak growing season. Rows of crisp romaine and bibb, delicate arugula, frilly red and green sweet crisp, and other varieties are sprouting, maturing or being harvested and packaged before making the short trip to local grocers, restaurants and a few wholesalers within a few hours' drive.
The greens are able to grow no matter what's happening outdoors, thanks to the farm's three-acre, state-of-the-art indoor facility. Not your typical greenhouse, Revolution relies on two methods of farming: a fully hydroponic deep-water culture system and a hybrid, known as a moving gutter system. "If we can grow in Michigan, where we have extreme temperature swings between winter and summer and major humidity level and sunlight changes, we could grow anywhere," says John Green, Revolution Farms's aptly named co-founder, chairman and CEO.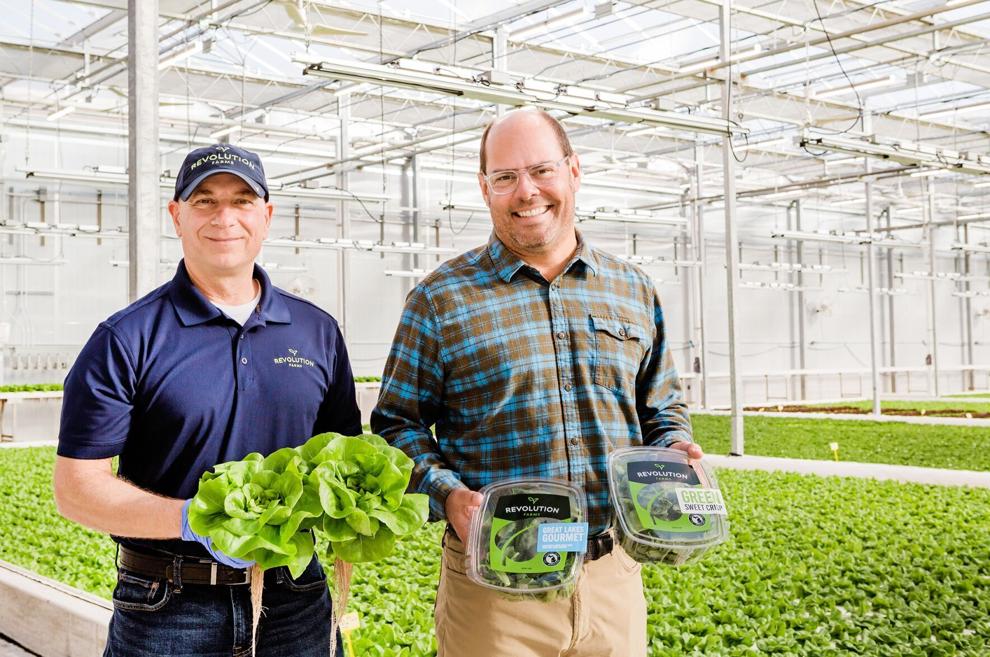 When weather doesn't matter
The idea for Revolution Farms grew from another unlikely place: Eleuthera, Bahamas, where Green's daughters attended the Island School, a high school program focused on sustainability and environmental education. "I was amazed when I saw how they were growing lettuce in these extreme temperatures, with no soil as part of the process," says Green, who is on the school's board. "I thought, 'Wow, if we could do that in Michigan, we could provide 12 months of consistent, predictable growing.'" 
At the time, Green was also the board chair of the Grand Rapids Downtown Market, and he and his partners were already exploring ways to improve the quality of produce in their community. "Ninety-five percent of the lettuce being purchased was coming in from California, so there was a freshness issue, plus cost and the environmental impact," he says. "After having conversations with local retailers, we found that there was definitely interest in alternatives."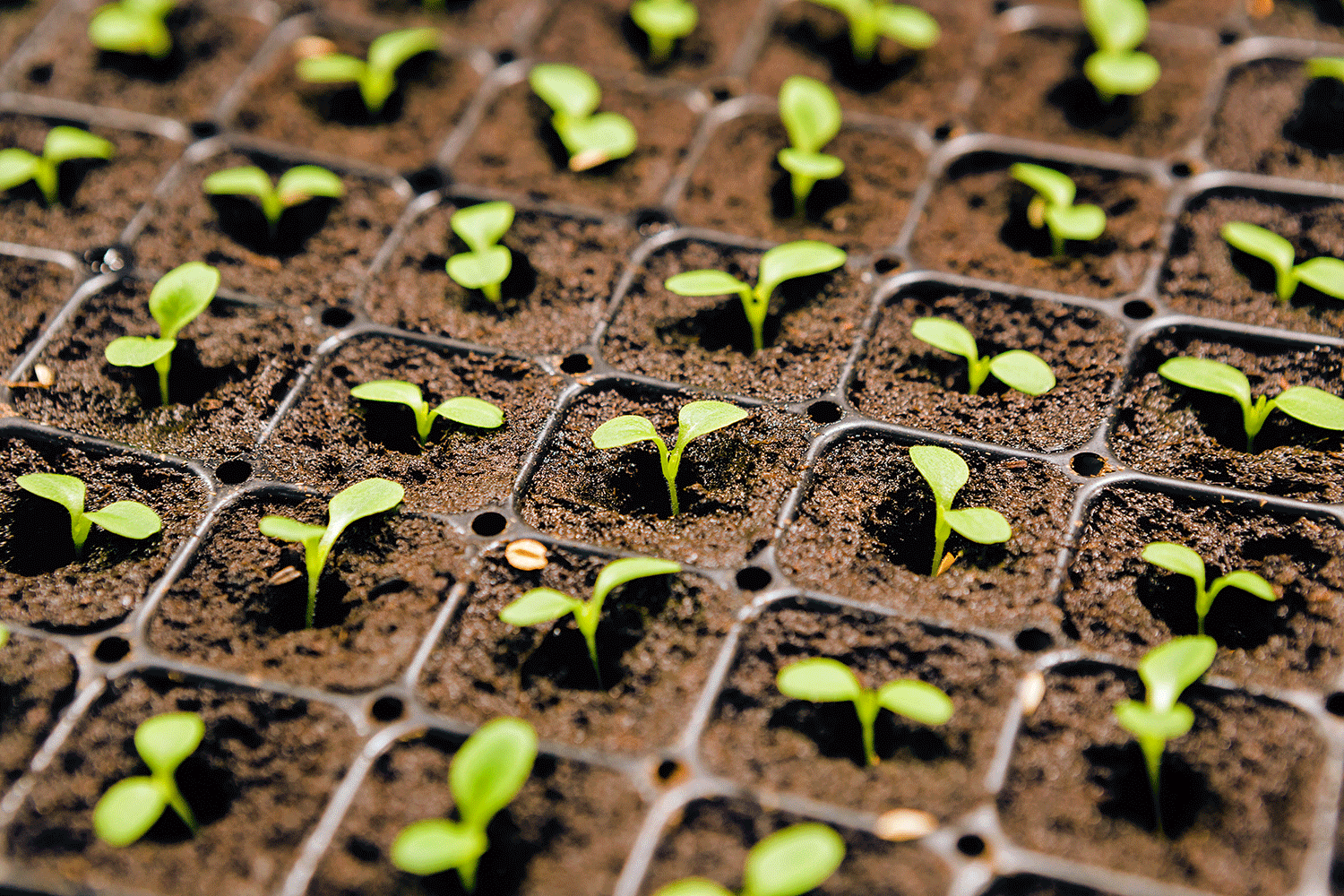 After researching new agriculture and farming methods, hydroponics seemed to be the best fit. Using their current methods, greens take between 22 and 28 days from seeding to harvest before the cycle can start over again. That means about 12 turns of lettuce a year, whereas traditional farming might yield only three. "So in 2017, we jumped off the cliff and started to design the greenhouse and put the systems in place," Green says. The farm now produces about one million pounds of greens per year.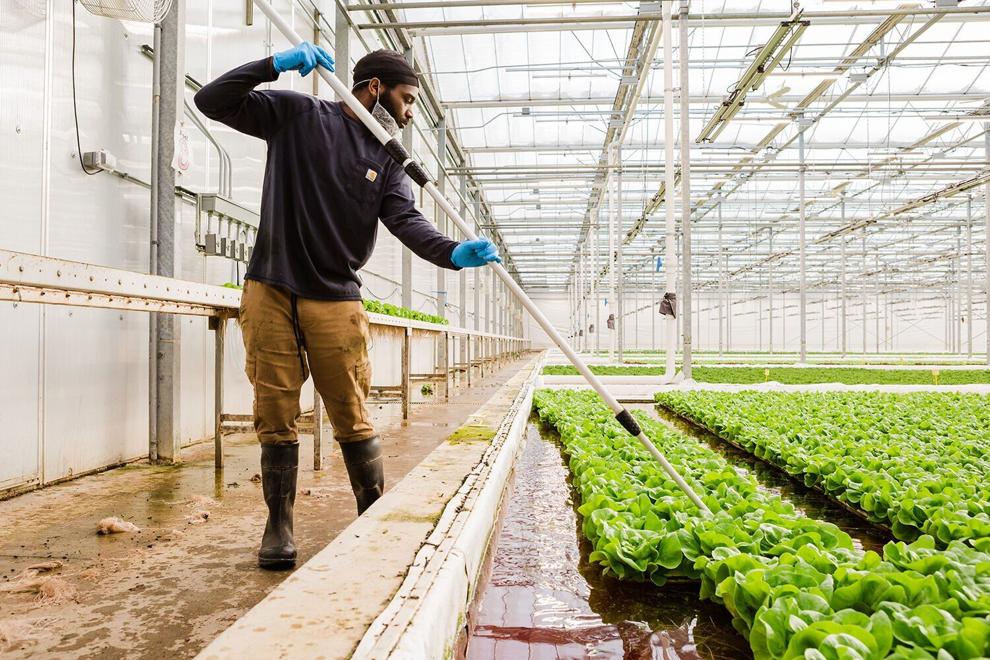 Floating crops, moving greens
Revolution Farms's deep-water culture area includes eight large pools, each filled with 30,000 gallons of water. Romaine, butterhead bibb, sweet crisp and arugula float on rafts, their roots plunged not in soil, but water infused with a custom mix of nutrients blended to optimize flavor and quality, says head grower, Tam Serage.
Recently the farm added the hybrid moving-gutter system, which is used to grow various types of lettuce used in its salad mixes. The greens are nestled in long gutters filled with a soilless mixture and through which nutrient-rich water flows. The greens start out close together to maximize space, then spread out thanks to gutters that move from growing to harvesting stations.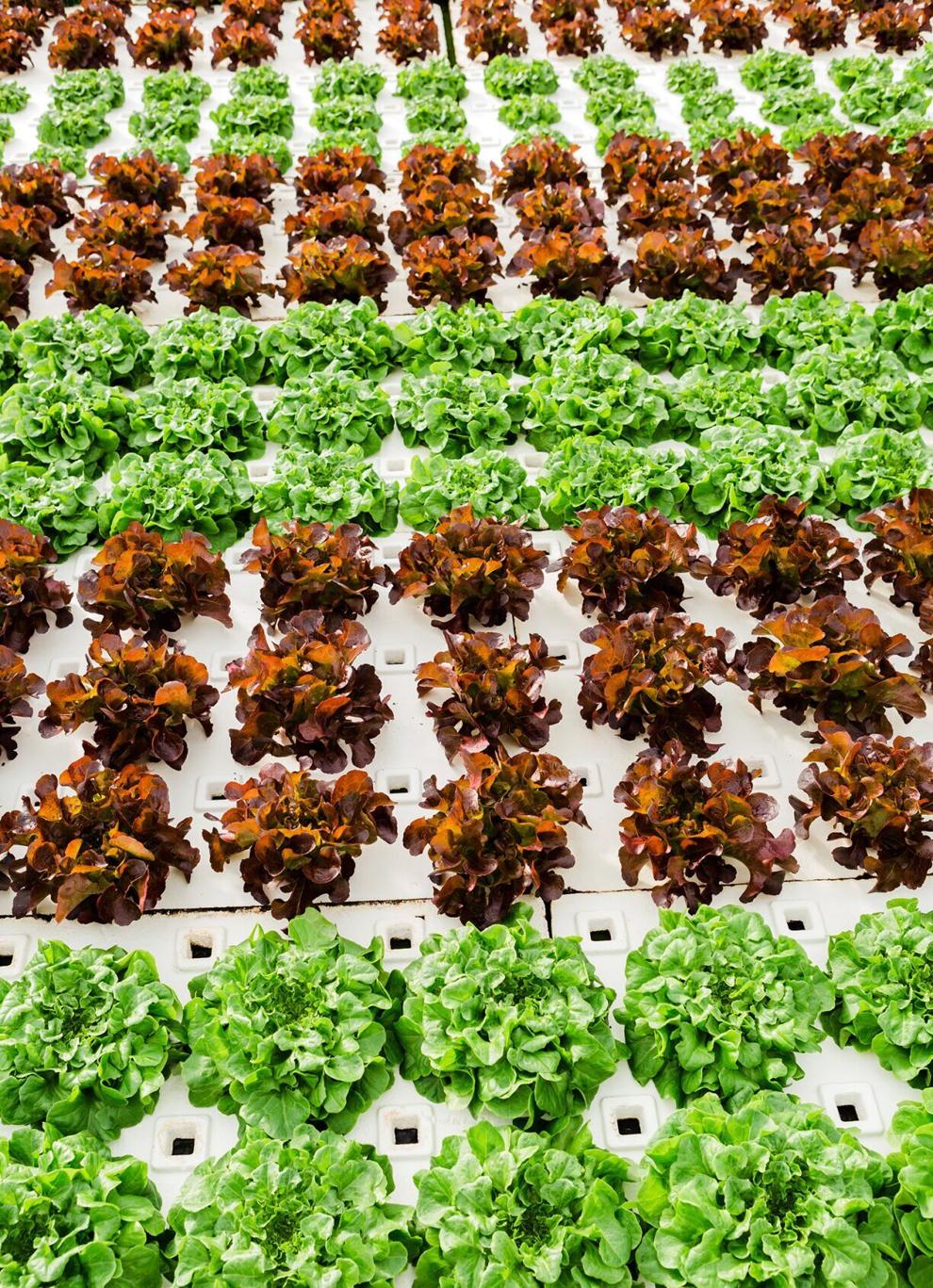 The two systems maximize versatility and quality. "If we see consumer tastes are changing, we can very quickly pivot," Green says. What hasn't changed, however, is his customers' taste for his greens' balanced and predictable flavor. "It's not as harsh, and it's very consistent because of the enclosed environment, where we don't have the effects of wind or sun," he says.
Crops are also processed and packaged on-site, which reduces the risk of contamination, like the listeria outbreak recently linked to packaged romaine, Serage says. And without the need for a cross-country journey to your salad bowl, during which nutrient levels and freshness wane, you get fewer wilted leaves and highly nutritious greens.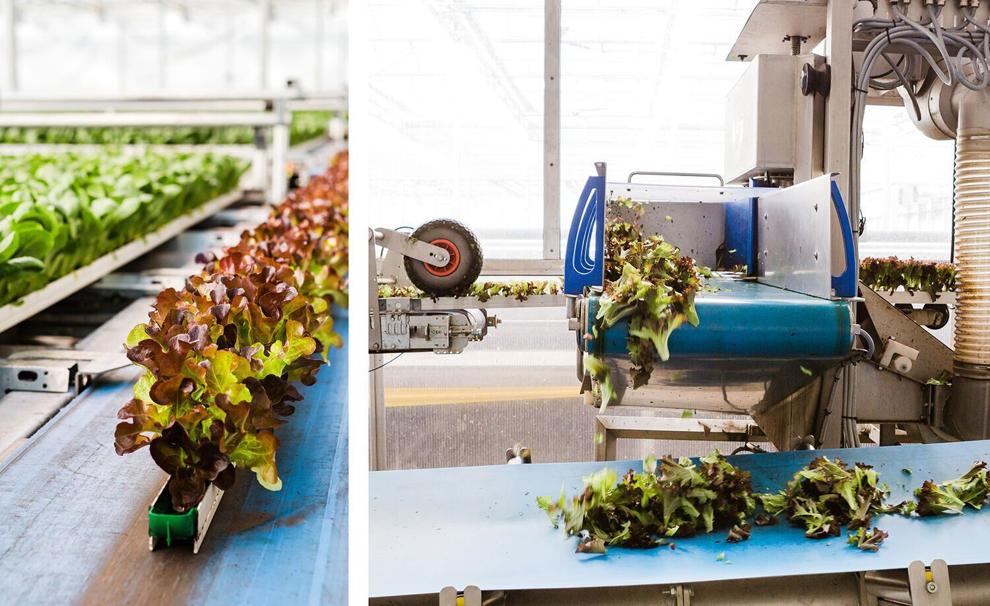 Green growing methods
Hydroponic farming isn't new, but it is becoming more popular. The global hydroponics market is expected to roughly double its 2020 market share of $9.5 billion to nearly $18 billion by 2026. And while the ability to grow crops year-round is a big part of that growth, of course, so are the environmental benefits.
For starters, driving produce across town or even across the state rather than from far-flung, warmer climates cuts fuel usage and pollution. Hydroponic farming also, ironically, requires a lot less water — about 90 percent less than traditional farming methods. "We use a closed-loop system, meaning we filter and recirculate our water," Serage says. "That means we also don't have the discharge or runoff into the environment that can otherwise impact lakes and rivers." And, because Revolution Farms grows in a greenhouse using hydroponics and a moving gutter system, it uses only about 10 percent of the land that would otherwise be required to grow the same amount on a conventional farm. 
Salad days
Green admits to making mistakes along the way, like all start-ups do. But by staying focused on what he and his team does best, Revolution Farms has fulfilled a need in its community while championing sustainable farming methods. "At the end of the day, we believe in the product we're putting out there," he says. "We are representative of our consumers, and we all have the same goals in terms of flavor, nutritional value, cost and environmental impact."