---
Get inside Wall Street with StreetInsider Premium. Claim your 1-week free trial here.
---
Best Ancillary Cannabis Stocks And Momentum In May
Many investors are looking for ways to start positions in the top marijuana stocks for 2022. After reaching new lows in May the best cannabis stocks to watch could have potential catalysts in the next few months. As new attempts to pass federal cannabis reform this year are underway current trading levels could be an opportunity for investors in 2022.
One area that has seen significant declines to start the year is ancillary marijuana stocks. For those not familiar with ancillary cannabis companies these are companies that support the cannabis market without touching the actual plant. In general, there are many different types of companies that assist the cannabis industry. Some provide real estate, others give the sector an online presence, and others provide the lighting and hydroponic equipment to grow cannabis.
In the US the cannabis industry has continued to grow rapidly at the state level. Currently, delays in Congress relating to federal cannabis reform have hurt the best pot stocks in the market. But the industry has continued to flourish producing revenue growth and expanding to new states. While many top cannabis stocks began this week showing momentum, some analysts forecast further downside in the overall market this year. Making a watchlist of the top cannabis stocks on your radar can allow you to find the best entry points for your position.
[Read More] 3 Marijuana Stocks To Keep On Your Radar 3rd Week Of May
Best Ancillary Cannabis Stocks For Your List In May
The Scotts Miracle-Gro Company (NYSE: SMG)
Hydrofarm Holdings Group, Inc. (NASDAQ: HYFM)
GrowGeneration Corp. (NASDAQ: GRWG)
The Scotts Miracle-Gro Company
Scotts Miracle-Gro, one of the leading marketers of branded consumer lawn and gardening products in the world, has joined the cannabis industry. Hawthorne Gardening is a wholly-owned subsidiary of the company that distributes cannabis fertilizers, lighting, and hydroponic equipment. Scotts introduced Luxx Lighting and True Liberty Bags to the Hawthorne portfolio on January 6th. The acquisition will boost Hawthorne's industry-leading lighting portfolio. Even though Hawthorne's sales have decreased, the company has maintained its full-year forecast.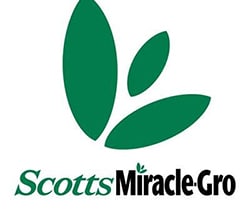 Scotts announced record 2nd quarter 2022 consumer sales on May 3rd, with lawn and gardening demand increasing. For the quarter ended April 2, 2022, GAAP earnings from continuing operations were $4.94 per diluted share, down from $5.44 per diluted share the previous year. Non-GAAP adjusted earnings per diluted share were $5.03, down from $5.64 a year earlier. The company recorded revenues of $1.68 billion in the fiscal second quarter, down 8% from $1.83 billion a year ago. Consumer segment sales in the United States climbed marginally to $1.38 billion. The Hawthorne section had a 44% drop in sales to $202.6 million.
SMG Stock Performance
SMG stock closed at $94.57 on May 16th down 16.89% in the last month. Currently, the stock has a 52-week price range of $90.38-$229.66 and is down 41.26% year to date. According to analysts at CNN Business SMG stock has a 12-month price target of $137.00 per share. This forecast represents an increase of 40.31% from its last trading price of $94.57.
[Read More] Best Cannabis Stocks To Watch On The Nasdaq For Mid May 2022
Hydrofarm Holdings Group, Inc.
Hydrofarm Holdings Group, Inc. is well-known hydroponics and controlled-environment agriculture supplies and equipment reseller. In general, the company sells a wide range of cannabis-growing equipment. The company's products include high-intensity grow lights, temperature control systems, and growth material, to name a few. In addition, to a wide range of one-of-a-kind and elegantly branded goods, the company announced the completion of its acquisition of Innovative Growers Equipment, Inc. on November 1st. In January, the company entered a partnership with AXEON Water Technology to supply breakthrough reverse osmosis water filtration technologies and solutions.

On May 10th, Hydrofarm released its first-quarter 2022 results, with net sales remaining unchanged at $111.4 million. Additionally, total profit fell to $16.6 million from $23.2 million the previous year. A net loss of $23 million, or $0.52 per share, was recorded by the company. Hydrofarm's full-year 2022 forecast includes estimates of $480-$520 million in revenue and adjusted EBITDA of $46-$54 million, or around 10% of net sales.
HYFM Stock closed on May 16th at $7.51 up 20.16% in the past five trading days. The stock has a 52-week price range of $6.00-$63.49 and is down 73.45 year to date. According to analysts at Tip Ranks HYFM stock has a 12-month average price target of $14.67 per share. In this case, this would be an increase of 95.34% from its last trading level of $7.51.
[Read More] Are Canadian Marijuana Stocks A Buy Right Now? 3 For Your List In May
GrowGeneration Corporation
GrowGeneration Corp. is a well-known retail hydroponic and organic gardening business owner and operator in the United States. Organics, lighting, and hydroponic equipment are just a few of the items that the company sells to cannabis growers. GrowGen now has 63 organic garden centers across the United States. The company has concentrated on its digital presence since the launch of GrowGeneration.com. The website has evolved into a one-stop e-commerce destination, with over 10,000 goods spanning from nutrition to lighting technology. The company intends to open over 100 locations across the United States during the next five years. During the third quarter of 2021, the company announced the opening of the largest hydroponic garden facility in Los Angeles County.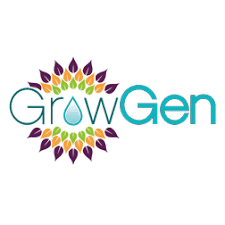 GrowGen reported first-quarter 2022 results on May 10th with net sales declining to $81.8 million due to softer industry demand. In addition, comparable-store sales for the quarter decreased by 35.5%. The company sustained a net loss of $5.2 million and a loss per share of $0.09 in the quarter. Overall, the company took an Adjusted EBITDA loss of $0.7 million.
On May 16th, the shares of GRWG finished at $5.29, up 10.90% for the trading day. GRWG stock is up 37.76% in the last five trading days, with a 52-week price range of $3.62-$52.81. According to CNN Business analysts, GRWG stock has a 12-month median price target of $8.50 per share. This would forecast a 60.68 percent increase over the last transaction price of $5.29.
Investing In Ancillary Pot Stocks With Market Volatility In 2022
At the present time, the delays with federal marijuana legalization have the least impact on ancillary marijuana stocks. Although they did not perform well in 2022, recent losses might be a chance for new cannabis investors. The cannabis sector is forecast to more than quadruple in the next five years, regardless of the present condition of federal cannabis prohibition. This might make the cannabis sector one of the world's fastest-growing industries.
It's critical to conduct your own due research on a company before investing in cannabis stocks. You may invest in the best-performing companies in the market by researching their press releases and finances. To find the best opportunities in the market, you should also learn to interpret chart patterns and technical indicators. As the cannabis industry continues to trade at lower levels, these could be three top ancillary cannabis stocks to add to your watchlist this week.
The post 3 Top Ancillary Marijuana Stocks For 2022 appeared first on Marijuana Stocks | Cannabis Investments and News. Roots of a Budding Industry.(TM).
COMTEX_407345149/2683/2022-05-17T14:20:34